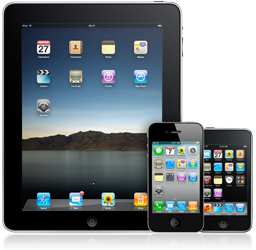 Is mobile marketing right for your small business?
With millions of mobile phones in use around the world, the potential to communicate with current and future clients is limitless. Small business owners can use both SMS (short text messaging) and MMS (multi-media text messaging), which can add video and audio files to messages sent to clients.
Why Mobile Marketing?

But what is mobile marketing exactly? According to the Mobile Marketing Association, it's "a set of practices that enables organizations and businesses to communicate and engage with their audience in an interactive and relevant manner through any mobile device or network."  [Read more]